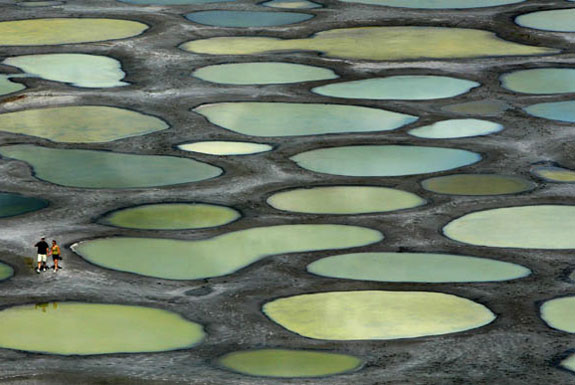 I've been looking up interesting places to see on our cross Canada honeymoon road trip, and Spotted Lake in Osoyoos, BC caught my eye!
Spotted Lake is a rare natural phenomenon. The site is culturally sacred to local First Nations who call it Kliluk. The water contains high concentrations of epsom salts, calcium, magnesium, sodium sulfates, etc and during the first World War the minerals were harvested for use in munitions factories in the states. Apparently the mud from the lake also has healing properties. In the summer, the water evaporates and crystallizes causing the circles in the picture above.
Pretty darn cool! Definitely worth a stop on our trip!